Storage Solutions
Fiberglass & Polyethylene Storage Solutions – "We understand chemical storage."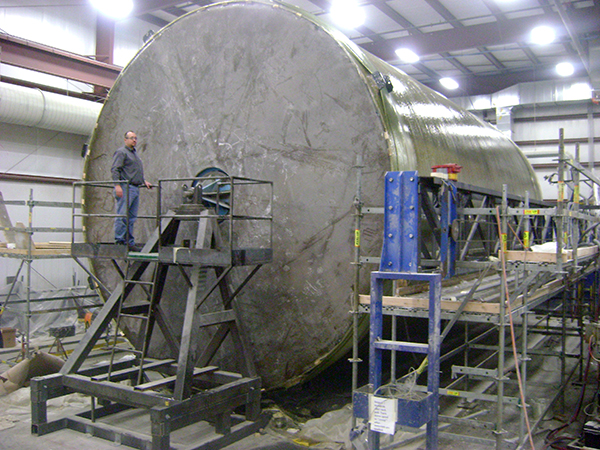 Every shape and size to meet your application needs. Even, field assembled in those hard to reach places. Smit Group llc. We'll walk you through the challenges of understanding the materials of construction, and options for your application. Bulk Storage, day tanks, reaction vessels and dual containment integrated tanks (double walled).
Fiberglass
Polyethylene
Fluoropolymer Lined (FRP or metallic)
Cerarmix (ceramic)
Food Grade
NSF
High Purity
Pressure or Atmospheric
ASME RTP-1
Tank/Vessel Integrity Inspections: Contact Smit Group llc, today to schedule your non-metallic tank/vessel inspection's, and start tracking the status of your investment.
ECC Corrosion, Inc. – Fiberglass (FRP) and Dual Laminate Tanks
Since 1995, ECC has built a reputation for delivering superior composites solutions across many industries. Our success, paired with an increasing global need for corrosion resistant solutions has made us a leader in the manufacture of sophisticated chemical resistant products.
ECC is managed by a strong team of world class industry professionals with the experience and vision to successfully develop projects of any scope and size. The ECC Team stands ready to provide exceptional customer solutions for the corrosion industry.  Call Smit Group llc. to find your FRP and Dual Laminate tank solutions.
Snyder Industries Inc. – Cross Link and High Density Polyethylene Tanks
Snyder Industries Inc. the leader in poly bulk storage, chemical feed, and dual wall (Captor) tanks. We have the tank to fit your needs.
Widest selection of sizes up to 16,500 gallons
55 years of manufacturing experience
Superior quality systems ensure safety
Proven tank design and engineering expertise