About Us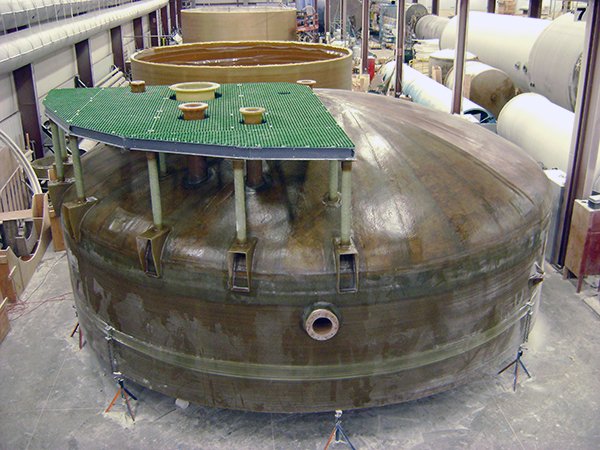 Over 30 Years of Fiberglass & Non-Metallic Experience
The evolution of Smit Group, LLC. started over 30 years ago with David Smit working through college at a local fiberglass supply company. His vision quickly turned to making better products and supporting field service teams at wet corn mills and chemical companies.  David expanded the supplier's business by creating an FRP fabrication shop in the late 90's to produce more sturdy and reliable fiberglass products.  He saw the need for simpler and more efficient chemical fume scrubbers for chemical plants, and mills saw it, too. Once these companies saw the dependable work, David was able to implement field service teams in these plants on a regular schedule.
In 2008, David took his knowledge of chemical resistance products and began working for the ECC Corrosions, Inc.,  one of the largest fiberglass producers of tank, pipe and specialty products.  ECC gave him the opportunity to expand his knowledge of products used in corrosion environments and build on his business relationships. A few years later he joined Preferred Products Corporation as a Corrosion Consultant. It's here where he honed his skill of wet corn mill and chemical processing and knowledge of corrosion resistant products.
In 2014, with all of David's experience, launched Smit Group, LLC. – a fiberglass and non-metallic solution company.  Smit Group, LLC. specializes in fiberglass structures, fiberglass process equipment and fluoropolymer lined equipment. Smit Group, LLC. is known for it's "personal" field services, customized fabrication and timely project management.  Smit Group, LLC. continues to support industry projects in chemical plants, agricultural mills, power plants, food processing and packaging plants, meat processing plants, wastewater/water treatment plants and more. David Smit continues to work with each one of his previous employers and represent them to his client and customer base.
---
David Smit
Since starting my career in the corrosion resistant product business in 1989, I've held positions including inside sales, director of field services, plant manager of a custom fiberglass fabrication shop, and a regional sales manager for a large fiberglass fabricator.
Now, as Smit Group, LLC., these experiences help us execute successful projects for your corrosion needs. Our hands-on experience in manufacturing to Fiberglass Inspector Training Programs, makes us specialists in our field.
I look forward to working with you.
---