Building Solutions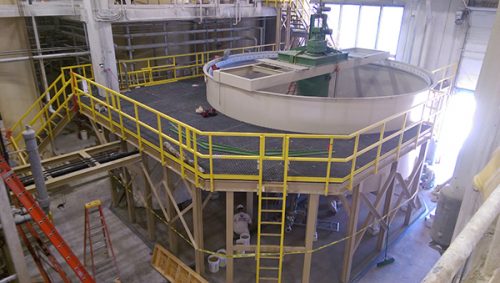 Composite Building Materials
Smit Group, LLC. will guide in the use of fiberglass and advance polymers materials to eliminate the maintenance dollars spent on structural replacements and annual maintenance painting. We combine the know-how of our partners to bring you solutions to your corrosion problems.
Advantages of Fiberglass Materials in Construction
Non-Conductive
Corrosion Resistant
Reduce bacterial Contamination
Low maintenance
Molded in Color
Cost Effective – Low Life Cycle Cost
Fabricate On Site or Pre-built Components
Easy to install
Industries solution to corrosion: Doors, Grating, Stairways, Ladders, Tank Access Platforms, Walkovers, FRP Sliding, FRP girts,  FRP Form Decking, Flashing, Louvers, Gutters, Process Support and much more.
Partners in Corrosion Solutions
Chem-Pruf Fiberglass Doors – Fiberglass (FRP ) Doors
Smit Group, LLC. Partnered with Chem-Pruf door company due to its long history in manufacturing high quality fiberglass doors. The door resist the most aggressive chemical environments while meeting the stringent requirements of food processing and even pharmaceutical facilities. Manufacturing both fire rated (Hersey Warnock), and non-fire rated fiberglass door and fiberglass frames systems.
"I walk through doors I sold in 1989, and they still look as good as the day they were installed." David Smit – Owner Smit Group, LLC.
Why Chem-Pruf?
25 year warranty
Ease of installation
Molded in gelcoast means doors never have to be painted – EVER!
One point of contact for door and hardware
Virtually maintenance free
Used in thousands of municipalities Nationwide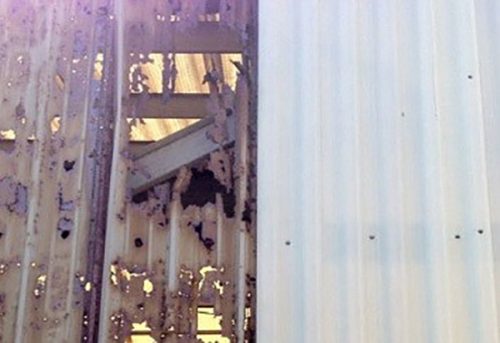 Resolite FRP Composites offers a complete line of fiberglass panels which are engineered to meet any project specification. Whether you are looking for daylighting or extreme corrosion resistance, Resolite has a product designed to meet your expectation. In addition to fire retardant and walkable panels, Resolite's portfolio of products include several different resin to glass compositions which are designed to fully optimize corrosion resistance. Resolite's uniquely designed products are the most durable, longest lasting fiberglass building panels on the market today.
Tred-Safe and Tred Safe Deck
Tred-Safe™ is a high-strength, corrosion resistant, fire-rated, fiberglass reinforced polymer (FRP) roof panel produced with resilient polyester resin specifically developed to be safe and walkable.
Tred-Safe™ DECK is the smart choice for the highly corrosive environments found in pulp and paper mills, galvanizing plants, salt operations, metal processing and chemical plants. Tred-Safe™ DECK is the ideal replacement for old wood decks, spalling concrete channel slabs or other deteriorated systems. It can be used either as a support for a built-up or single ply roofing system, or as a form for poured reinforced concrete slabs.
Durable, moisture and chemical resistant fiberglass, and thermoplastic panels for offices, labs, clean rooms and process areas. Used as wall coverings, partitions, ceiling finishes including drop ceiling panels. Fire Class A and C ratings available. Extensive colors and textures to choose from with accessories to match.
100% moisture resistant
USDA and Agriculture Canada Certified
Thermal shock and chemical resistant
Cleans easily with steam, high pressure sprayers or soap/water
High impact strength
Low maintenance
Citadel / Concrete Protective Systems (CPS) – Industrial Flooring
Citadel and CPS by Rust-Oleum, leading manufacturer of Polyurea, Epoxy and Urethane Cement floor systems. From decorative to thermal protection we protecting your investment, right under your feet. From product sales, to turn key applications we have the resources to solve your flooring problems.